---
---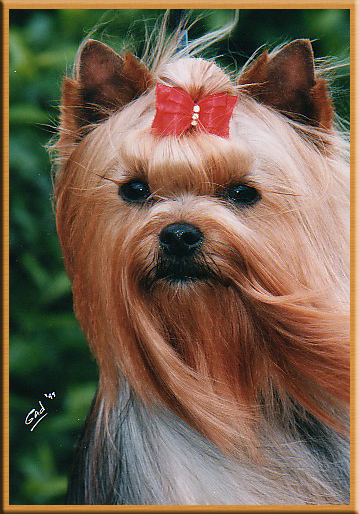 CHAMPIONNE NO KISS DES MILROLS

( picture made on the day of her victory at the french championships )

Welcome to the Milrols Yorkshire Terriers homepage

You'll find here useful informations on the Milrols Line.

Here are some details about the different parts.

.

History : The Creation of Milrols, the origin of my kennel name.

My dogs : Here are presented the dogs sharing my life.

Champions : The champions which made the Milrols.

Puppies : Picture gallery of puppies borned, at home and available for loving home.

Links : A few interesting pages.