JARDIN SECRET DES MILROLS.
Best in Specialty show.
Champion de FRANCE.
Champion INTERNATIONAL.
Champion D'ESPAGNE.
Champion du PORTUGAL.
Champion de GIBRALTAR.
Champion du MAROC.
Champion de SUEDE.
Champion du MONTENEGRO.
Champion de BULGARIE.
Certified: Patella 0/0.
Examen veterinaire Certifié: rotule 0/0.
D.N.A. tested.
Test ADN. Pedigree certifié.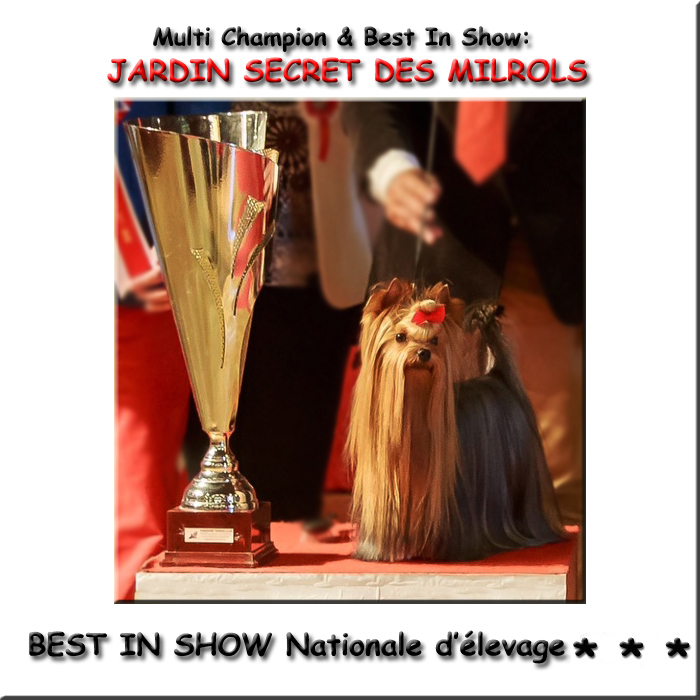 Nationale d'élevage 2017.
C A C & Best In Show.
Sur 165 chiens inscrits.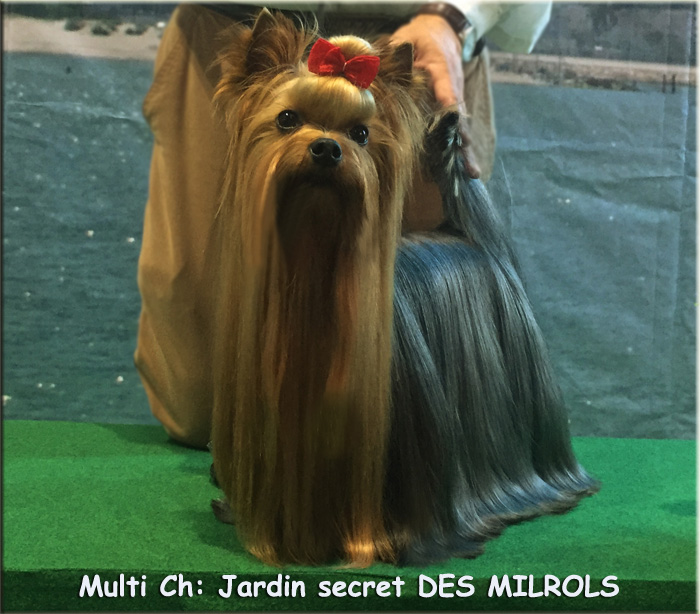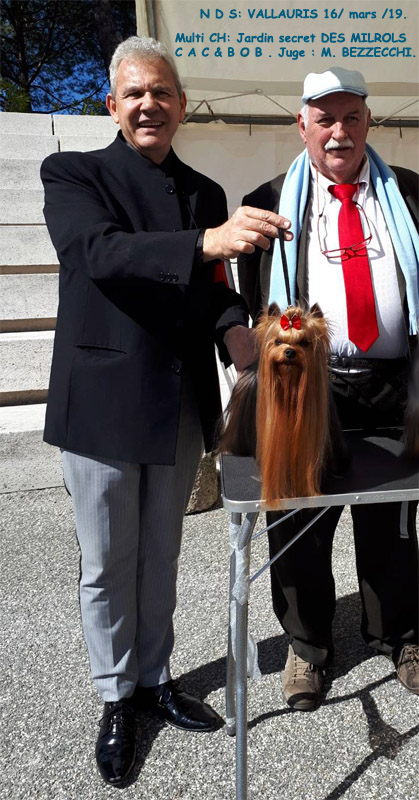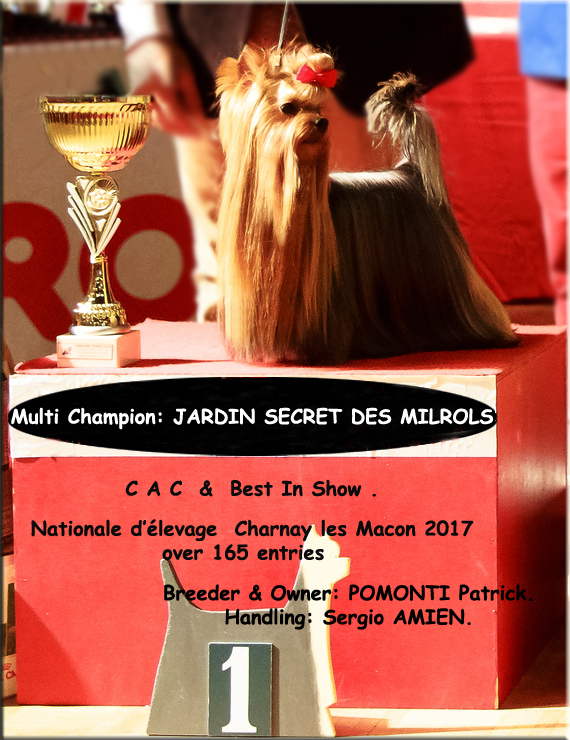 Click pour video du Best In Show.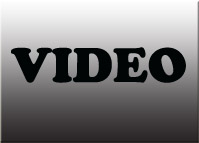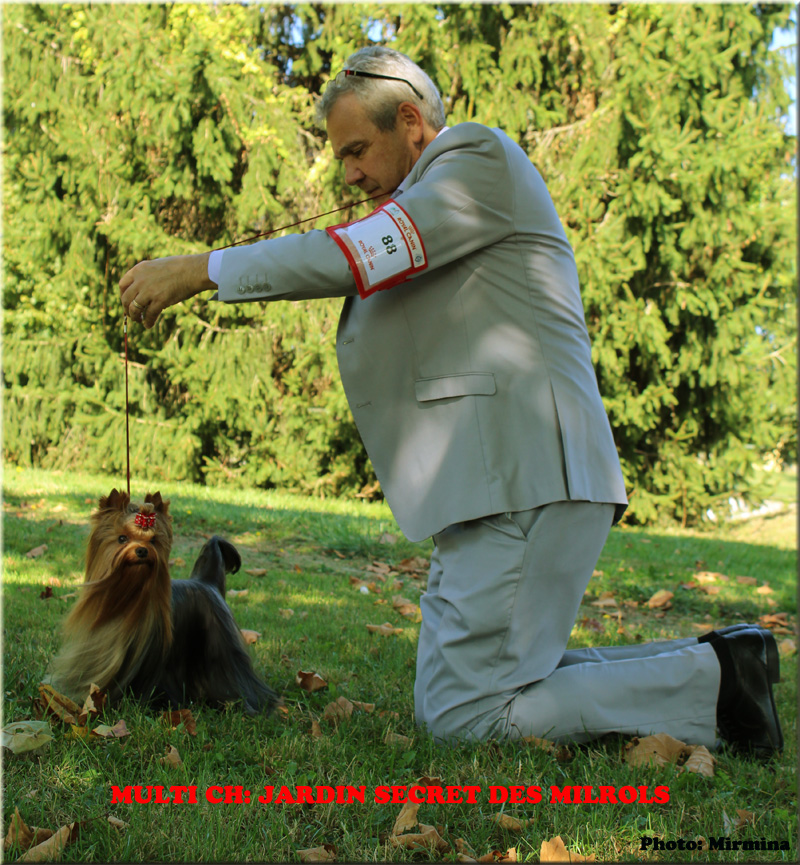 Premiére video Nationale d'elevage (Specialties)
Charnay les Macon 2016
Click on the link to see "Jedi" walking.